What our students say?
"My name is Irene and I've been living here in Finland since November 2016.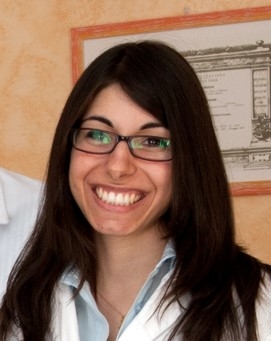 Since I moved to Finland I was very eager to start learning the Finnish language as soon as possible to keep working as a nutritionist and I took part in various courses for immigrants.
I was very lucky, because at some point I got the great opportunity of attending on Onnenkieli course, and I feel I can truly say that I have never experienced a school, a teaching method and a learning experince as effective as the ones that Onnenkieli provided me.
While I was studying by myself, and in most of the other courses I took, I always felt I never had a real chance of learning Finnish: in Onnenkieli instead I always felt encouraged to learn and practice and was immediately rewarded after every new day by feeling more confident and capable of approaching real life situations by communicating in Finnish.
Even though Finnish was a completely new language for me, and more than one time I felt it could be too difficult, through the Onnenkieli method I managed to overcome many obstacles and keep learning, and not a day goes by without feeling capable of communicating in Finnish because of the experience earned attending courses in Onnenkieli school!"
Irene
"I want to attend the Intermediate course wth Onnenkieli because I have completed the five month Beginner's course, and I like this alternative approach, because it is an effective course. This course helps students to remember the words and grammar better.
My husband and his family have studied Finnish at Onnenkieli, and after the course, everybody knows how to speak very good Finnish. Now everyone has found a job. I'm sure if I complete the Intermediate course with Onnenkieli, that it will open doors, leading to a job for me."
Uljana Sokolova